SOPS issued by Punjab for reopening of educational institutions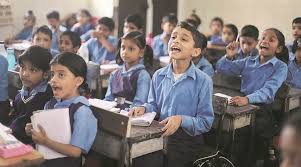 Now that the lockdown is removed, all departments are coming back to work form. Similarly the reopening of educational institutions ia also in hot discussion. For Covid-19, the Punjab government issues standard operating procedures (SOPs) and safety guidelines for campuses on Wednesday.
The recommendations were made by the Primary & Secondary Healthcare Department (P&SHD) and were based on the recommendations of Technical Working Group (TWG). After finalization these were issued through a notification.
The SOPs were very detailed and included precautions for all the schools and other educational institutions.
These include washing of hands with soap, wearing face mask, maintaining safe distance in class and other activities, placing hand sanitizers, maintaining cleanliness, fixed seating arrangement, no sharing of stationary etc.
Schools have been advised to hold sessions in groups of a maximum number of 10 participants and that teachers should conduct daily session on COVID-19 prevention. Students may be assigned to prepare posters, speeches and essays on COVID-19, deploy volunteers in each class to monitor compliance of COVID-19 SOPs and help younger children observe precautions, said the provincial department.