Gulalai Ismail's name added to ECL for terrorist activities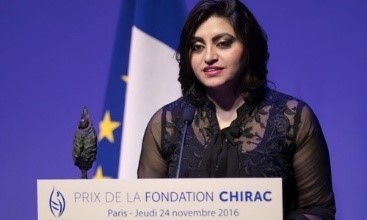 Islamabad police on Wednesday filed a case against Gulalai Ismail, a leader of the Pashtun Tahaffuz Movement (PTM) — for allegedly defaming state institutions, creating unrest and inciting violence.
The first information report (FIR) lodged against the PTM leader mentions sections 500 (punishment for defamation), 153-A (promoting enmity between different groups, etc) and 124-A (sedition) of the Pakistan Penal Code, as well as sections 6/7 of the Anti-terrorism Act, 1997.
According to the FIR, Ismail purportedly incited law-abiding citizens to commit treason and violence, while addressing a protest demonstration against the brutal rape and murder of a 10-year-old girl named Farishta.
The FIR accuses Ismail of delivering hate speech, inciting ethnic sentiments against the state.