Former President of Bangladesh H. M. Ershad passes away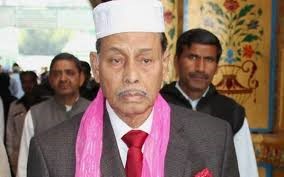 Gen. H. M. Ershad, the military dictator of Bangladesh for most of the 1980s, died on Sunday in Dhaka, the nation's capital. He was 89.
His younger brother, G. M. Quader, confirmed the death, in a military hospital. He said that General Ershad had a number of health problems, including infections in his lungs and kidneys, and had been admitted to the hospital on June 26.
General Ershad assumed power as military chief in 1982 and declared himself president the next year. He later created the Jatiya Party and was elected in 1986, although his victory was marred by charges of vote fraud.
Hussain Muhammad Ershad was born on Feb. 1, 1930, in the Coochbehar district of West Bengal state in India, which was under British rule at the time. His parents migrated to what is now Bangladesh but was then part of Pakistan in 1948, after the end of British colonial rule in the Indian subcontinent.