CNG cylinder blast, 3 dead, 3 injured in Ziarat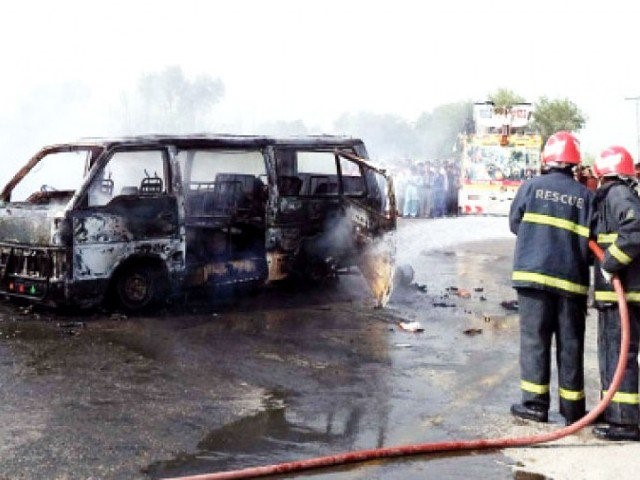 Three people died and as many were injured on Friday in a CNG cylinder blast in Ziarat. Police said the explosion occurred in a vehicle parked outside a playground in Khurwari Baba, near Zero Point area.
Kabir Zarkoon, the Ziarat assistant commissioner (AC), said that initial investigation suggested that the blast might have been caused by an exploding CNG cylinder. "However, further investigation is underway," he said. Police were yet to ascertain the exact nature of the explosion.
"One of the injured succumbed to their wounds after the blast. Among the three wounded were two women," police said.
The bodies and the injured were taken to the District Headquarters (DHQ) Hospital. Zarkoon said that the family had come from Karachi during the Eid-ul-Fitr holidays.