Woman raped at gunpoint in Islamabad F9 park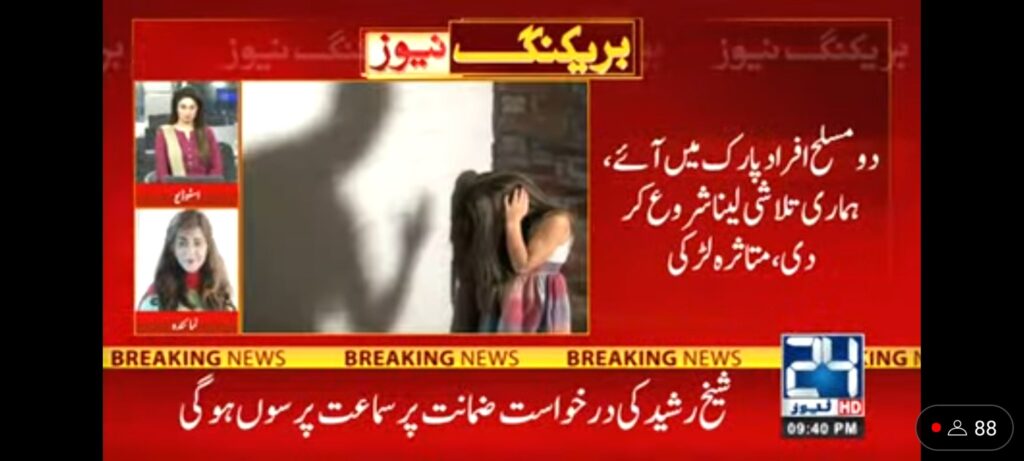 A woman was allegedly raped at gun point in Islamabad's Fatima Jinnah F-9 park.
According to details, the victim was in the park around 8pm on Saturday along with one of her male colleague, when two armed men took them to jungle. They took away their phones and valuables and also tortured them. Later the female was raped and tortured as well.
FIR was registered and the Islamabad Police has started its investigations against the accused men. Suspects are being traced using the available CCTV footages and Safe City cameras.
Similar incidents also happened in the past in F-9 park. Security was also increased. The question of how armed men came into the park and why were not seen or caught by any one remains unanswered.