Bilawal meets Maryam, talks in progress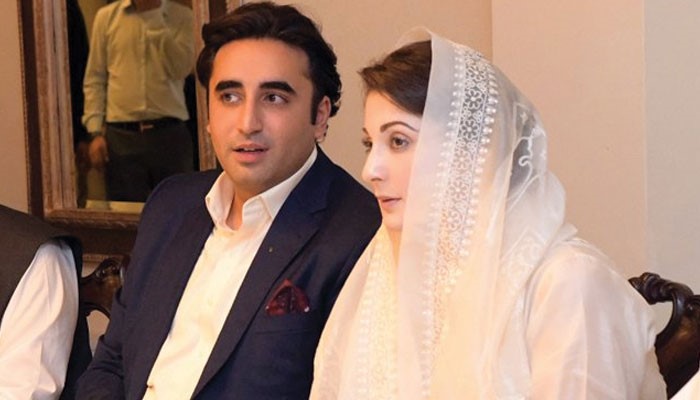 Pakistan People's Party (PPP) chairman Bilawal Bhutto Zardari has said his party would never compromise on its democratic right of speaking for the people even if all party leaders are put in jails.
The two leaders set their first target ahead of the launch of a formal anti-government campaign: blocking the passage of the recen­tly presented federal budget. Mr Bhutto-Zardari termed the budget a "suggestion for economic suicide".
The decisions were taken when scions of the Sharif and Bhutto-Zardari families along with their aides met for the second time in a month at Jati Umra residence of former Prime Minister Nawaz Sharif here on Sunday.
Neither of the two leaders faced the media anxiously waiting outside Jati Umra.