Bilawal appears before Nab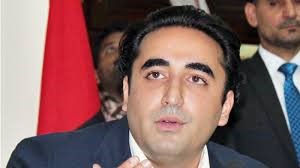 PPP Chairperson Bilawal Bilawal Bhutto Zardari "completely and utterly condemned the state brutality" against party workers as he appeared before the National Accountability Bureau (NAB) in Islamabad on Wednesday in connection with the fake accounts case.
Two PPP MNAs and at least 30 party workers were taken into custody as the PPP chief appeared before NAB Rawalpindi for questioning. Party workers who had gathered at D-Chowk this morning to show support for Bilawal scuffled with police, who used water cannons and tear gas to disperse them.
A police source told that some 30-35 party workers had been taken into custody. The number included two female MNAs, Mussarat Rafiq Mahesar and Shazia Sobia.