5400 troops withdrawn if deals gets done with Taliban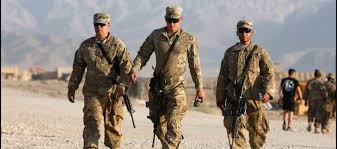 The US would withdraw 5,400 troops from Afghanistan within 20 weeks as part of a deal "in principle" with Taliban militants, Washington's top negotiator has said.
Zalmay Khalilzad revealed details of the long-awaited deal for the first time in a TV interview after briefing Afghan leaders on the agreement.
But he said final approval still rested with US President Donald Trump.
A huge blast rocked Kabul as the interview aired.
The Taliban said it was behind the attack, which killed at least 16 with another 119 wounded taken to hospital. It said foreign forces were the target.
The bomb targeted a residential compound, housing foreigners and the Taliban said gunmen were also involved.
The attack highlights fears that US negotiations with the Taliban would not end the daily violence in Afghanistan and its terrible toll on civilians.
The militants now control more territory than at any time since the 2001 US invasion and have so far refused to talk to the Afghan government, whom they deride as American puppets.