Yasir Husaain and Iqra Aziz are the hot new gossip of the town these days.
Both are found to be dating each other. Not only this, they have been posting status updates, pictures, poetry and other stuff that makes this to be 'SOMETHING FISHY FISHY'.
On a number of occasions,  the couple was found together and the fans are trying to reveal their electrifying chemistry. On Valentine's Day, Yasir shared a picture on his Instagram leaving fans puzzled over his relationship status.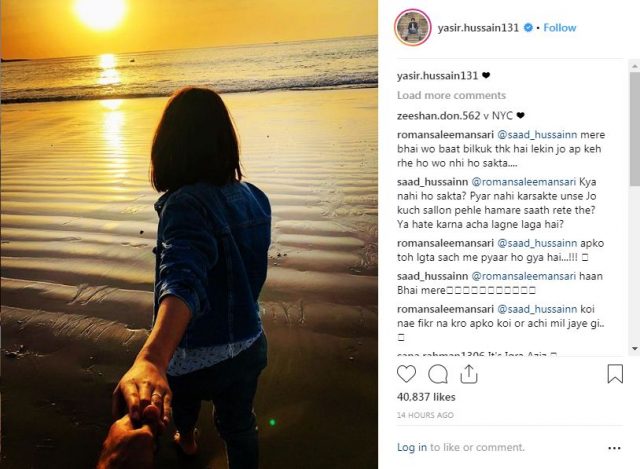 Later as well he posted a picture with a caption of poetry.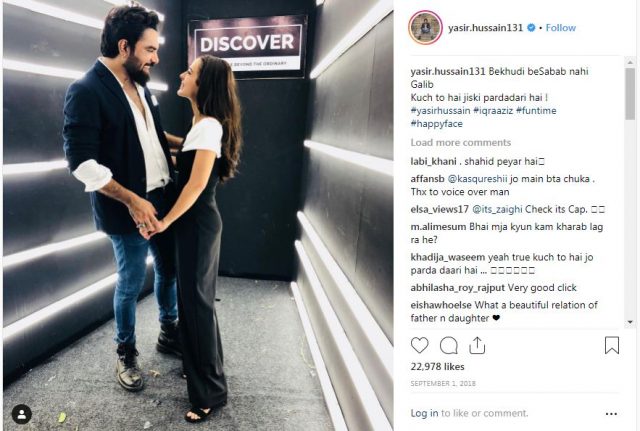 Last but not the least, the couple traveled to Thailand to enjoy vacations together. The status updates and 1-2 videos posted by Yasir are more than enough to clarify that both are in a very open relationship.
Let's see if this end up here or turns into some real engagement or marriage. 
Good luck to both!!!