What should take your breath away? #NeverTobacco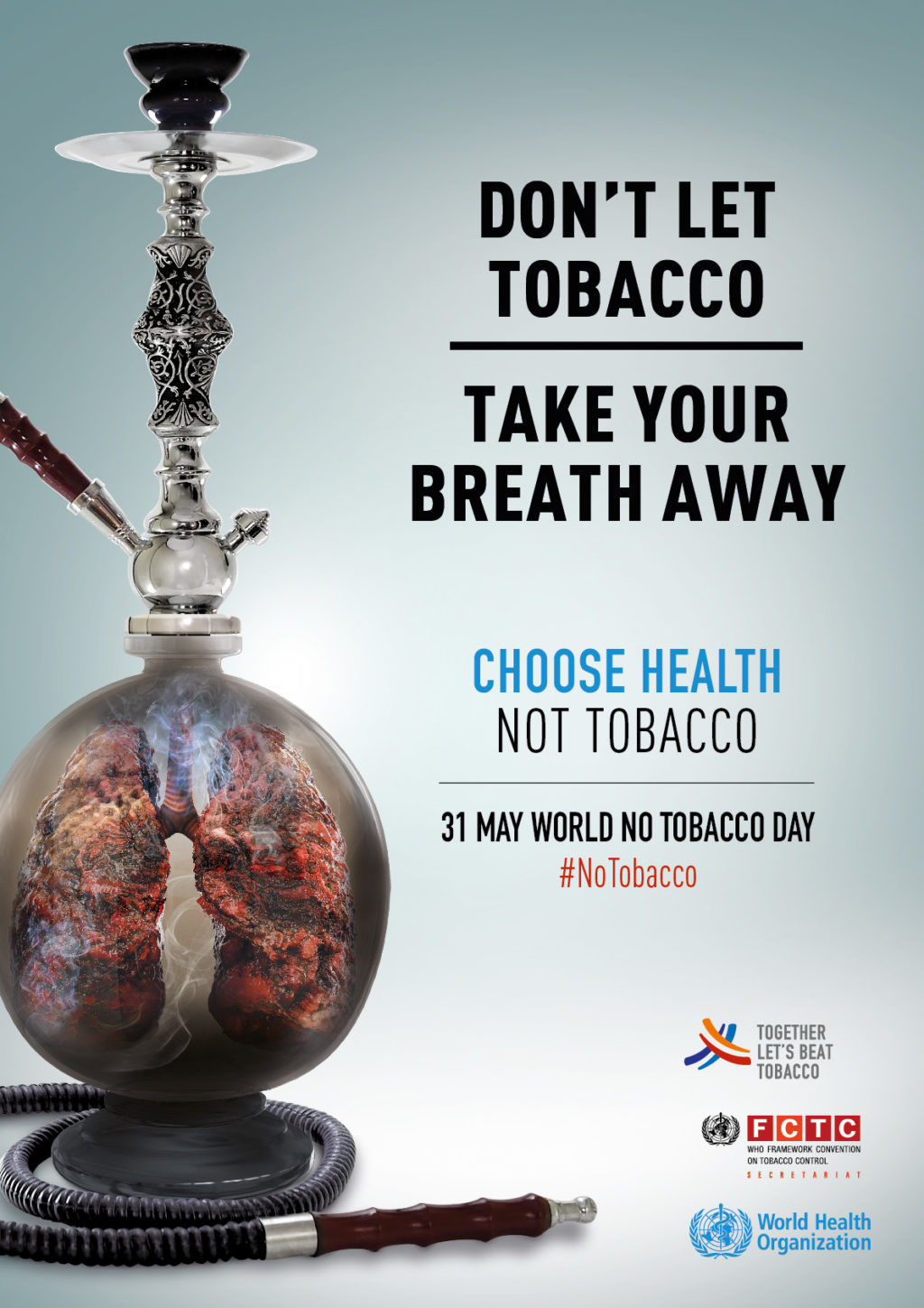 Every year, on May 31st, the World Health Organization (WHO) and its global partners celebrate World No Tobacco Day (WNTD). The annual campaign raises awareness about the harmful and deadly effects of tobacco use and second-hand smoke exposure, and discourages the use of tobacco in any form.
Making the most out of life requires strong, healthy lungs—so that beautiful, active, happy experiences can take your breath away. And this year's theme, "Tobacco and Lung Health", will also highlight the fundamental role lungs play for the health and well-being of all people.
We invite you to be the voice of this campaign by sharing your favourite breathtaking moments and activities on social media, and telling the world why these take your breath away, instead of tobacco.
How can I participate?
You can support the campaign in 2 simple ways:
1. PHOTO FRAME 
Upload your Facebook profile picture with the following frame and invite your friends to do the same by posting the link on your wall.
2. CLICK, SHARE, POST & TAG
✔ Step 1: Take a photo or a 10 to 15-second video footage showing what takes your breath away.
✔ Step 2: Post it in your social media accounts. In the caption of the photo or as part of your lines in the video, explain why this takes your breath away and why it should never be tobacco. Use the hashtags #NoTobacco
✔ Step 3: Tag @WHO and at least 3 of your friends, encouraging them to join the online conversation.
For  more details please visit the WHO website.
Related article: World No Tobacco Day