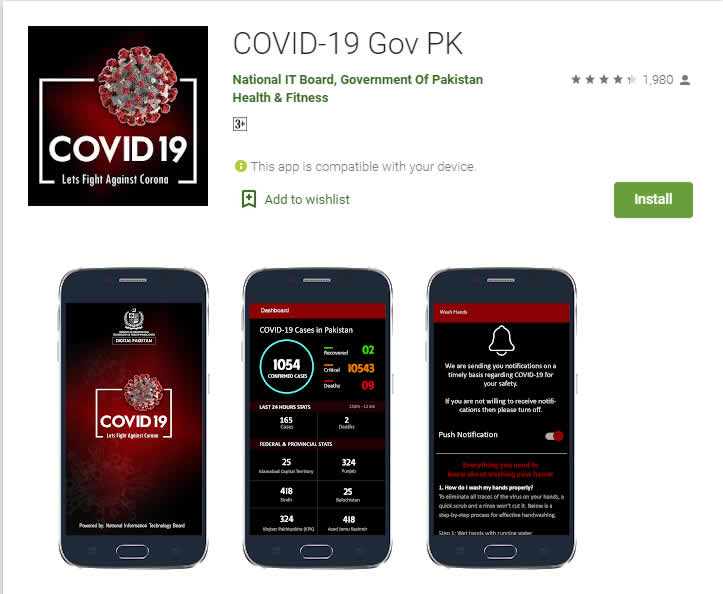 A new app has been launched by the government to share updates on Corona/ Covid-19.
Fighting the contagious COVID-19 is indeed hard for the global community. To save lives in Pakistan through information and knowledge, the National Information Technology Board (NITB) working under the Ministry of Information Technology & Telecom (MoiTT) has taken a valuable initiative of developing a much-needed "Corona App" that aims to decline the rampant increase of COVID-19 cases country-wide.All these features in one window can surely help the citizens to remain quarantined and untouched by the virus. Make Corona App your best companion to and remain strong as a nation.
Please install this app launched by Govt. Of Pakistan!
This app, along with other features has a " Radius Alert "which means it will give alert signal if there is a Corona patient in your area within the 300 meter radius.
It also has #COVID19 self assessment feature based on user's input.
Link for Google Playstore: https://play.google.com/store/apps/details?id=com.govpk.covid19