Need help or advice on health matters?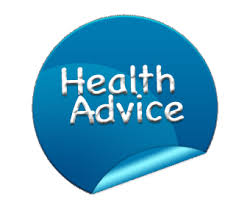 Do you need help or advice on your sexual and reproductive health issues? Do you want to talk to someone or do you need support to deal with these issues? Find out how to get help and advice.
Contact a health care professional near you (only for Pakistan)
We have identified a list of Health Care Facilities where a team of Health Care Professionals are available to provide correct and confidential advice in Pakistan . This includes advice on your rights; medical information or explanations; help in getting the SRH issues investigated; counseling support; referral to an appropriate service centre (if required) for your individual case; and other sources of practical and emotional support.
For youth sexual and reproductive health issues FPAP Youth Helpline:
0800-44488
for Gilgit / Baltistan
05811-920334
For assistance in legal advice and protection issues Madadgar National Helpline:
1098
For family planning products and services Green Star Poocho Helpline:
0800-11171
For reproductive health and family planning services Marie Stopes Society Behtar Zindagi Helpline:
0800-22333
For information on general health and counseling services Aman Telehealth: Dial
9123
from Mobile and
021-111-11-9123
from landline
For counseling services, child sexual abuse, domestic violence, psychological and emotional problems Rozan Youth Helpline:
0800-22444
For legal aid on Child Abuse and counseling on psychosocial issues Sahil Helpline: Toll Free:
0800-13518
Direct Line:
0800-13518
For Safe medical abortion and contraceptives Sahailee Women's Hotline: Khyber Pakhtunkhwa:
+92-315-9170408
Balochistan:
03448053864