Monsoon Precautions by PDMA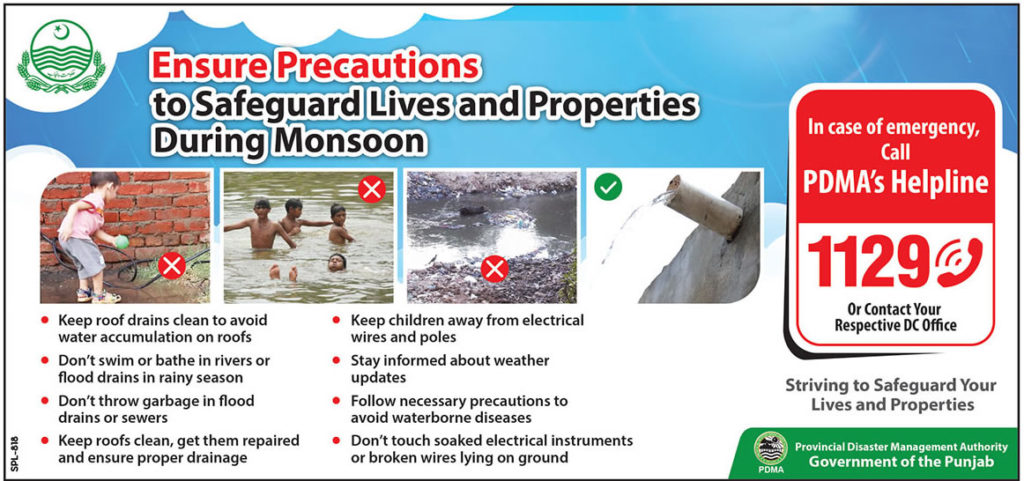 The Punjab Disaster Management Authority has issue precautions and instructions for the citizens by the title of "Ensure Precautions to Safeguard Lives and Properties During Monsoon". These should be followed during the upcoming monsoon rains.
According to these:
Keep roof drains clean to avoid water accumulation on roofs
Don't swim or bathe in rivers or flood drains in rainy season
Don't throw grabage in flood drains or sewers
Keep roofs clean, get them repaired and ensure proper damage
Keep children away from electrical wires and poles
Stay informed about weather updates
Follow necessary precautions to avoid waterborne diseases
Don't touch soaked electrical instruments or broken wires lying on ground
In case of any emergency call the PDMA's Helpline 1129 or contact your respective DC office.
These precautions were issued by Provincial Disaster Management Authority (Government of the Punjab) in an effort to strive to safeguard lives and properties of its citizens.