Amanda Ahola from Finland, had a big dream "I almost died to look like Barbie". Amanda Ahola, from Jyväskylä, Finland, will do anything to achieve the look of a "living doll".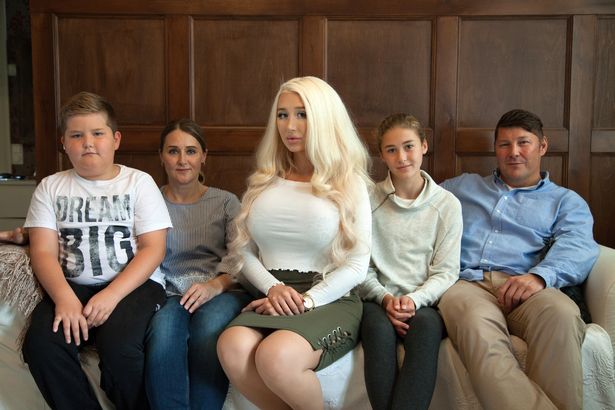 Ahola is 21 years old with a goal to become BARBIE. She is 21-year-old model and has undergone surgeries and other things, just to get a barbie look.
So far she has spent around 22,000$ that includes three three breast augmentations, nose job and thousands of pounds on lip fillers and Botox injections.
Her third boob job, which took her to a 30GG, was paid for by a sugar daddy who she met online. 
"My number one ambition is looking plastic, as plastic as I can," Amanda said. "Barbie is really close to perfection, and I want to get as close to perfection as I can. When people call me 'fake' or 'Barbie,' it makes me really happy."
Amanda's family doesn't exactly support her ambitions. She works a variety of jobs to pay for her surgeries. Her mother says "she needs to consult a psychiatrist as she is an extreme kind of girl and super ambitious from an early age. Even if we don't like it, she does what she likes". 
However, Amanda says she doesn't regret what happened. While she says she isn't going to have anymore surgeries, she is considering a Brazilian butt lift surgery.