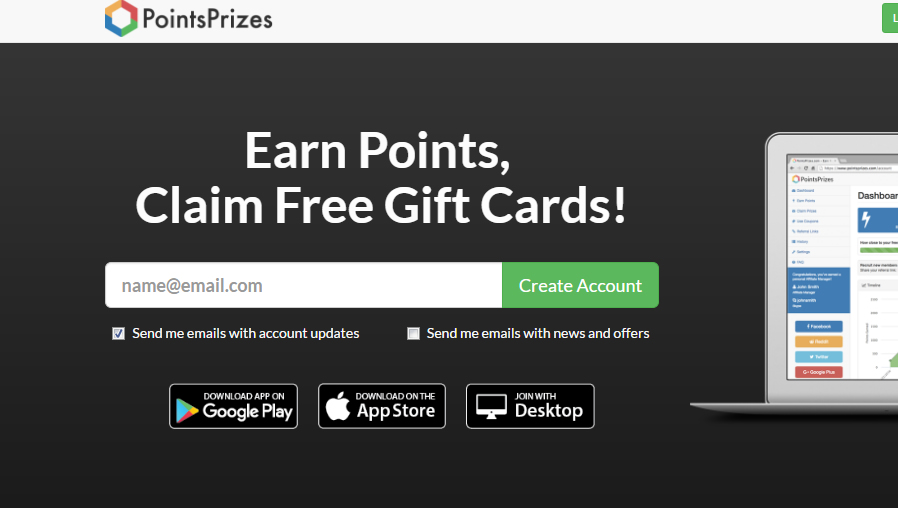 Earn Points,
Claim Free Gift Cards!
Who we are
We are a small team that focuses on helping our users earn free prizes, in return for points. We have been building long lasting relationships and delivering real prizes to our users since 2016.
What we do
We build tools that help our users maximize their commercial value to advertisers. We believe everyone should be able to earn free prizes online, regardless of which country they live in.
Why we do it
There are thousands of scam sites that deceive users, with the promise of free gift cards and other rewards. We want to eliminate this harmful practice, by providing safe and easy ways to earn prizes online.
Offer Walls
Advertisers want to reward you for learning about their free products and services.
Survey Routers
Brands want to understand their customers and improve their products with paid surveys.
Video Ads
Advertisers will pay you to watch their videos. Discover new brands and entertainment.
Daily Bonuses
Even if you live in a country with less surveys, you can earn free daily bonuses and giveaways.
Convert Your Points Into Digital Gift Cards
Website: www.pointprizes.com