NCOC announces 'Stay Home Stay Safe strategy' this eid
NCOC announced 'Stay Home Stay Safe strategy' for mobility control from 8th to 16th of May, 2021 including Eid ul Fitr holidays.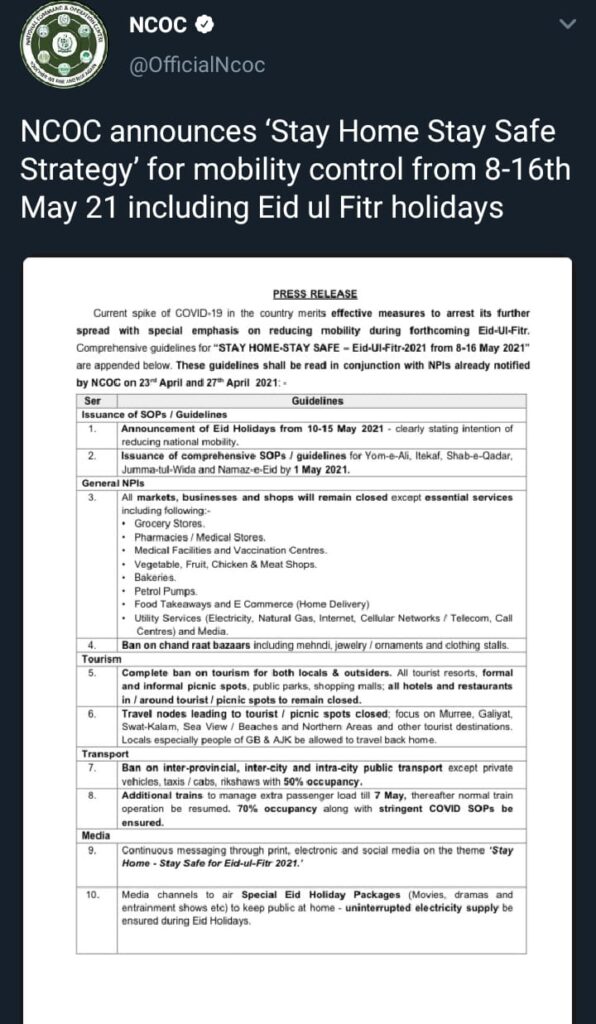 According to details. all markets, businesses and shops will remain closed except essential services. A complete ban will be observed on inter-provincial, inter-city and intra-city public transport. All tourist places, resorts, parks and picnic spots will be closed.
NCOC teams along with police and Rangers will enforce covid restrictions during Eid holidays.
Related news: Eid ul Fitr holidays announced from 10-15 May